How do I access the User Portal
If you are a garten Employee, please log in using your garten issued email or by selecting 'Sign in with Google'.
If you are a partner of garten, please log in using your company issued email. If it is your first time logging in, select 'Get a password' to create one.
If you have communicated with our Solutions Desk before via ask@garten.co, then you are already registered, however you will need to set up your password.
1. On the upper right hand corner, click on Sign In.
2. A pop-up window will appear with sign in options. On the bottom left hand corner, click on Get a password.
3. Another window will appear, requesting for you to input your email address. Once you submit your email, instructions will be sent to your email to reset.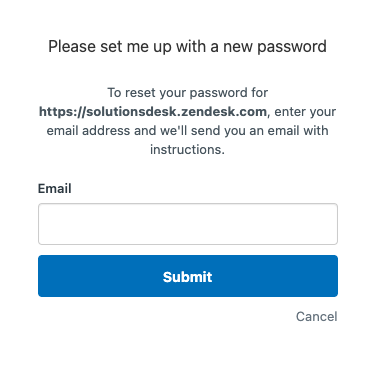 Once you have reset your password, log into our Help Center and follow the below instructions to access your tickets.
How to Find My Tickets
1. To see past and present tickets that you have created or beed CCed into, click your profile icon on the upper right hand corner and then select My activities.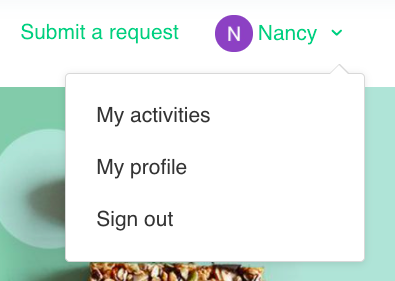 2. By default, the first page that's displayed are of requests that you've submitted to the Solutions Desk (SD), shown under My requests. For tickets that you may have been included in, toggle over to Requests I'm CC'd on. You can also search for the ticket by its ticket number (Id) or subject.

3. To see details or update a ticket, select the subject title of the ticket.
4. The ticket of the status is display on the far right, under Status. The statuses are as follows:
Open - the ticket is currently being worked on by a SD agent.
Awaiting your reply - SD agents are waiting for the response from someone on the ticket. This person can be the original submitter (you) or someone that has been included (CC'd) into the ticket.
Solved - the submitted request has been resolved.